Explore My Story
Click the circles on my portrait to zoom in and learn what specific items mean to me.
Shams | Virginia
I'm from Syria, and my family had to leave because of the war. I used to get bullied because of my cultural background, being Arab and Muslim. A caring adult in my school helped me believe in myself and encouraged me to get involved in student council, where I learned to be more confident. I like to keep smiling even through rough times, because it makes me feel like I can push through anything.
Find out what I'm made of. Click on the items below to explore my portrait, and hover over the left navigation for more of my story.
Baseball Bat
When we lived in NY, my neighbor got me playing baseball, and it was really my first sport that I ever played since moving to the US, and it got me into sports. 
Drill
When I first came to Gunston, I got introduced to Robotics and design and engineering club, and it really got me interested in building things and being creative; with my classmates we built a two man boat and took it out on a lake to try it out. it succeeded and stayed afloat. 
Calculator
When I first moved to the US I wasn't very good at Math, but when I came to Gunston the teachers were really nice, and helped me practice my math and gave me tools to improve my skills, and by the end of the year I was able to advance to a high school level Math class.
Arabic Calligraphy
I'm proud of my Arab culture, most people assume Arab and Muslim people are either terrorist or can't participate in the American life, and that's not true because I know firsthand my own family we moved to the US as immigrants in 2015 and have been involved in many different community activities, we love our neighbors and we love having fun.
A Mic
Being part of my school Student council gave me a chance to speak up and really taught me to be a leader, I also made many friends from all over the world, I learn from them about different cultures, and it's a safe space where I can be myself.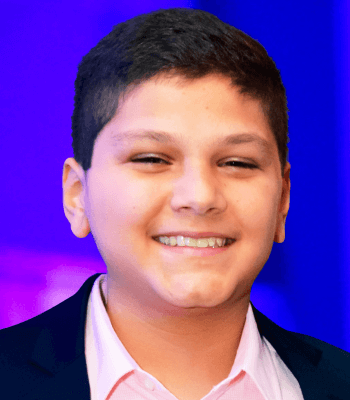 ---