Explore My Story
Click the circles on my portrait to zoom in and learn what specific items mean to me.
Angelo | Washington, DC
I faced some challenges in my life that made it hard for me to control my temper. But I found a caring adult in my school who saw beyond my anger to the smart, funny person I really am. He helped me recognize the power of positive interaction and the impact of making other people smile and laugh. Now I'm more outgoing, and I hope to become either an NBA player or a mechanical engineer.
Find out what I'm made of. Click on the items below to explore my portrait, and hover over the left navigation for more of my story.
Basketball
I've played basketball for over three years. I love the sport and practice at my neighborhood court as often as I can. I dream of playing for an NBA team when I grow up.
Electronic Chips
I have a passion for mechanical engineering. I love working with my hands and the fulfillment of building and innovating.
Colorful Clothes
I take great pride in looking fly. I have a vibrant personality that shows through in my fashion. I love being one of the few people who can pull off wearing lots of bold colors at once.
Toothbrush
Communities In Schools is always there for me whenever I need basic supplies, like a new toothbrush, deodorant or backpack.
Food Pantry
My site coordinator introduced me to the food pantry. I always made sure to bring home snacks not only for me but for my family, too.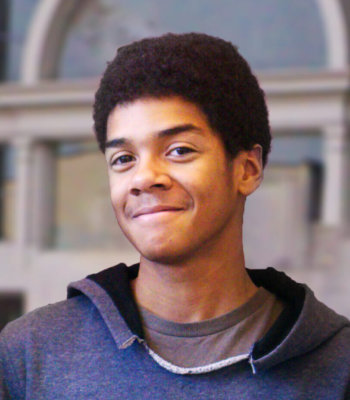 ---